Stewardship of the Heart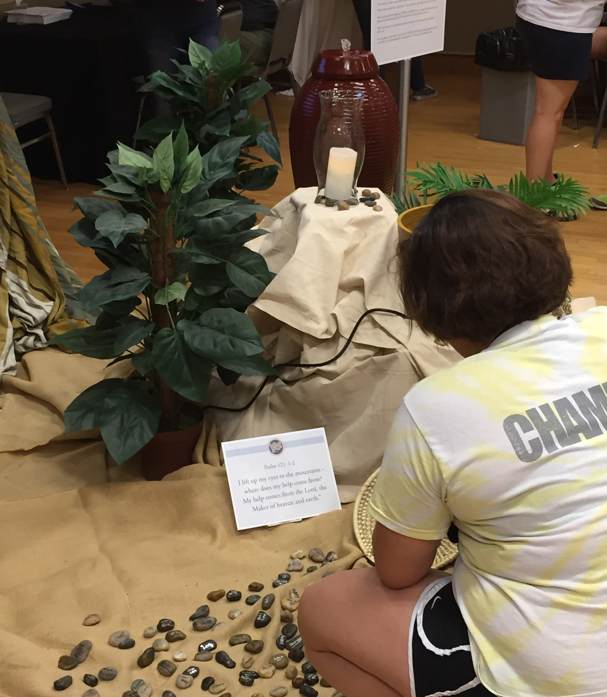 Godly devotion may be defined as stewardship of the heart—a willingness to recognize with thanksgiving the gifts of God as good, and to rejoice in them. It is a sacramental orientation to life which resonates with the writer of Genesis that God's creation is good. In much the same way Jesus warned against practicing piety in sight of others (see Matthew 6:1-18), the epistle to Timothy raises concerns about false piety. Ascetical practices had become an end in themselves; people were abstaining from marriage, forbidding others to marry, and avoiding certain foods which ought better "to be received with thanksgiving by those who believe and know the truth."
For Paul, who saw opportunities themselves as gifts, fasting was not an ascetical practice, but an opportunity to revel in the sufficiency of Christ. Thus in the book of Acts, when Paul found himself shipwrecked and without food, it seemed a good time to fast, with thanksgiving for the opportunity!
—Rev. Tim Suenram
How does our attitude toward godliness contribute to our role as stewards?
What is the relationship between piety and service? In what ways can we better become servants, hereby becoming stewards of the heart?
Of what value are ascetic practices, such as fasting, abstaining from sexual activity, refraining from speaking, and other forms of self-denial? Jesus seems to connect asceticism with other forms of piety such as prayer, alms-giving, and forgiving others in the Sermon on the Mount. How are these related to servanthood?
How Do I Act?
Make a chart with three headings: the left-hand column entitled "Ascetic practices"; the middle column entitled "Goals"; the third column entitled "Godly discipline." In the left-hand column, list various ascetic practices and examples of piety from Matthew 6 and elsewhere. With another person, determine and list in the middle column what your goals are for such practices. In the right-hand column, list some positive alternative practices which can safeguard against piety just for piety's sake.
Covenant to fast for a day or part of a day. Spend the normal meal time in some activity which serves others, preferably in an activity which may go unnoticed. At the end of the period of fasting, reflect in prayer upon what value was derived from various facets of your experience. Notice that later in the epistle that Timothy is warned against the depravity of imagining that piety or godliness is a means of gain.
Write a personal prayer of confession dealing with the appearance of piety.