Act of Service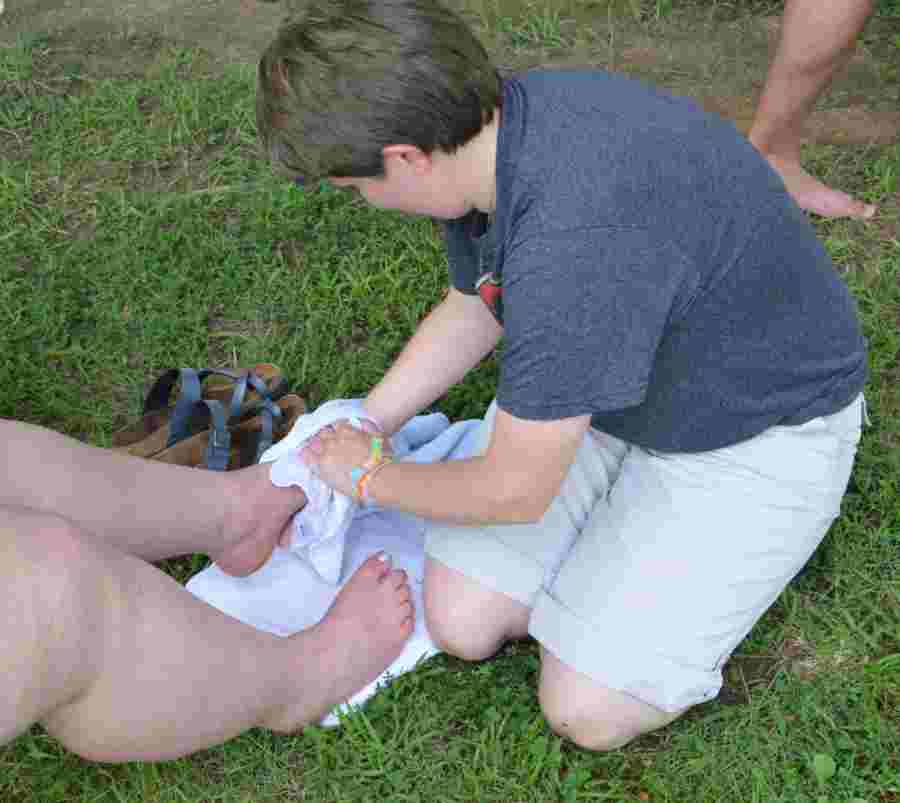 Being raised in the foot-washing Baptist tradition, I was surprised and delighted to see when a past Pope had washed the feet of a number of children in Rome, in Lent.
In the tradition in which I was raised, participants washed their own feet very carefully before the foot-washing service. Jesus' disciples, on the other hand, had no idea what he was going to do, so it's likely that their feet were quite dirty and smelly. The act was one of real service, not just a ceremony.
The point was humility. Jesus, Son of God, outranked not only Herod the Tetrarch, but Herod's master Tiberius. He outranked the whole word put together. But rank was not what Jesus was about; he was God become human all the way down to the soles of his feet.
It was an example. We are to wash one another's feet literally, perhaps, but certainly in a symbolic way. That means committing to the work of the church and not considering unglamorous, hard tasks beneath you. It means, in individual relationships, considering yourself no better than others. If Jesus Christ did not give himself airs, who are we to do so?
In an old Indian parable, there are two women who live on a hill. One day they decide to pretend that they are both queens. It goes well, until toward the end of the day one of them says to the other, "If you are a queen and I am a queen, who is going to go down and get a bucket of water?"
—Dr. Robert Allen
How do you explain Peter's reaction in Philippians 2:1-11?
What do you suppose the result would have been if Peter had not let Jesus wash his feet?
Why didn't Jesus tell the disciples to wash each other's feet before doing it himself?
How Do I Act?
Think of ways you can be of lowly, "foot-washing" service to the church, friends, and family—a car wash for charity, or cleaning up at church.
Plan to do a literal foot-washing service for a small group, perhaps those who have served the church in some way. You may want one or two to do all the washing or let them wash one another's feet. The latter process may cut down on feeling embarrassed and will stress the priesthood/servanthood of all believers.
Think about what servanthood really means to you. Write a Statement of Servanthood. Include what kinds of actions you might do as a servant of God. Sign the statement as your commitment to be God's servant for others.